Unnax is your technology provider to build financial services
Our tools help businesses build better financial products using banking data and smart payment technologies.
Putting the tech in Fintech.
Our technologies help businesses perform AML and KYC verifications, access bank accounts, analyze banking data, and move money and process payments more intelligently.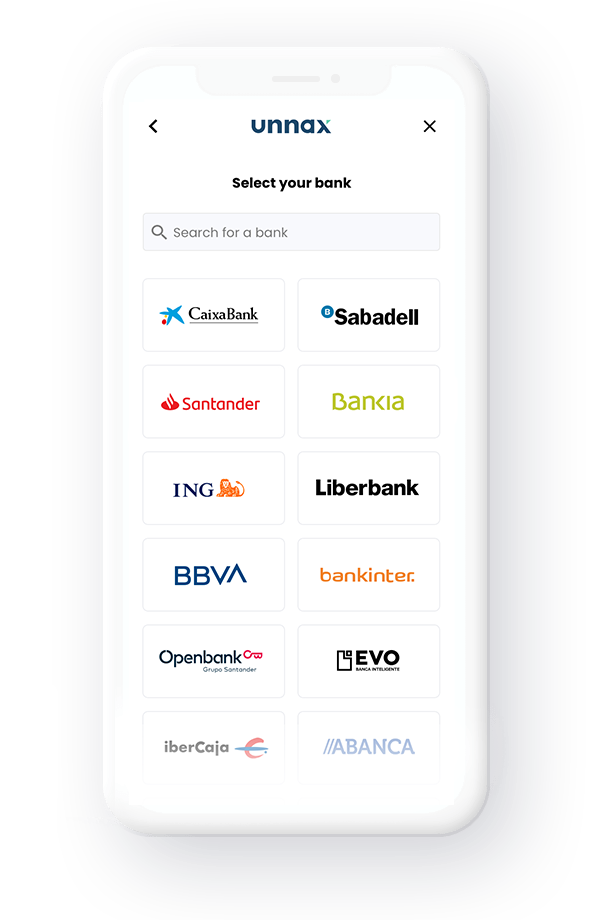 Since 2016, we have moved hundreds of millions of euros, read millions of bank statements, and verified hundreds of thousands of users.
Our vision:

The future of banking
In the future, banking will be a service, built on APIs, and open to everyone through platforms. Unnax is the glue that connects these elements, leveraging Open Banking to provide top-notch financial technology solutions.
Our mission:

Democratizing technology
Our goal is to democratize Open Banking. Traditionally, top-of-the-line financial technology is too complex and cost-prohibitive for most businesses to access and use effectively. Open Banking and its underpinning regulation, PSD2, make it easier for businesses of all sizes to access and leverage personal financial data and modern payment solutions to build better products and services.
Gwendoline Savoy - Marketing Director
Manuel Fuentes - Project Director
Eduard Grau - Product Director
Jordi Tortras - Head of Support
Damian Koblecovsky - Head of Integration
Sergio Bernal - Product Owner
Hundreds of companies already benefit from our solutions.
We'd love to help you too.
Send us a message and our team will be in touch shortly.