Article now available in spanish.
Lending — like the rest of the global finance industry — is undergoing a massive evolution thanks to advancements in technology and the growing presence of Fintech in the industry.
As these changes take place, lenders must consider how to remain profitable and competitive while also embedding themselves in the lives of customers long-term.
In the recent webinar, The Future of Lending with ID Finance, Unnax's CRO Thibaut Levesque sat down with Vitali Ermakov, a Country Manager at ID Finance, to discuss the current landscape of lending.  
This article explores the main points of this webinar in greater detail, including the top challenges lenders face today, key growth opportunities, the importance of user experience (UX), and the increasingly vital role of consumer education in lending.
Keep reading as we dive into the state of the lending industry and how it is evolving to better serve the customer and financial community.
---
Read straight through, or jump to the section you want to read:
---
What are the most stringent challenges faced by lenders today?
Lending is becoming ever more digital, with customers now expecting a near-instant delivery speed for various products and services. Digital lending, as a result, is the source of many of the major hurdles that lenders currently face — or rather, the need to improve their digital services and processes across all platforms, from web apps to native mobile apps.
One of the biggest challenges for lenders is the need to optimize customer onboarding.
According to a 2020 study that looked at digital lending in the auto finance industry, 42% of respondents reported abandoning loan applications due to the process being too lengthy and time-consuming. A further 62% reported that it was due to a poor digital experience with too many touchpoints and the need to visit a physical location to complete the process.                                                                                                              
Another top challenge faced by lenders is the need for better access to data and a more diverse range of data sources. 
Indeed, as economies around the globe continue to wrestle with inflation, many traditional banks are focusing on raising prices to tackle heightened risk.
Yet, as Mr. Ermakov points out, the best strategy is to manage risk more efficiently. Lenders can achieve this by obtaining better data to see a more comprehensive picture of their customers' financial situation, and then using these insights to make improved decisions — a strategy that has been adopted by many Fintechs. 
Also, since the cost of customer acquisition is usually high and competition always fiercer, lenders need to develop more robust and complete customer profiles to make faster decisions while ensuring high retention rates. One way to achieve higher retention rates is via superior UX; people prefer to stay with lenders that provide easy-to-use platforms. Another is by providing additional services like financial education, which is a great way of improving customer loyalty – and loan repayments – by becoming a helpful source of knowledge and trust.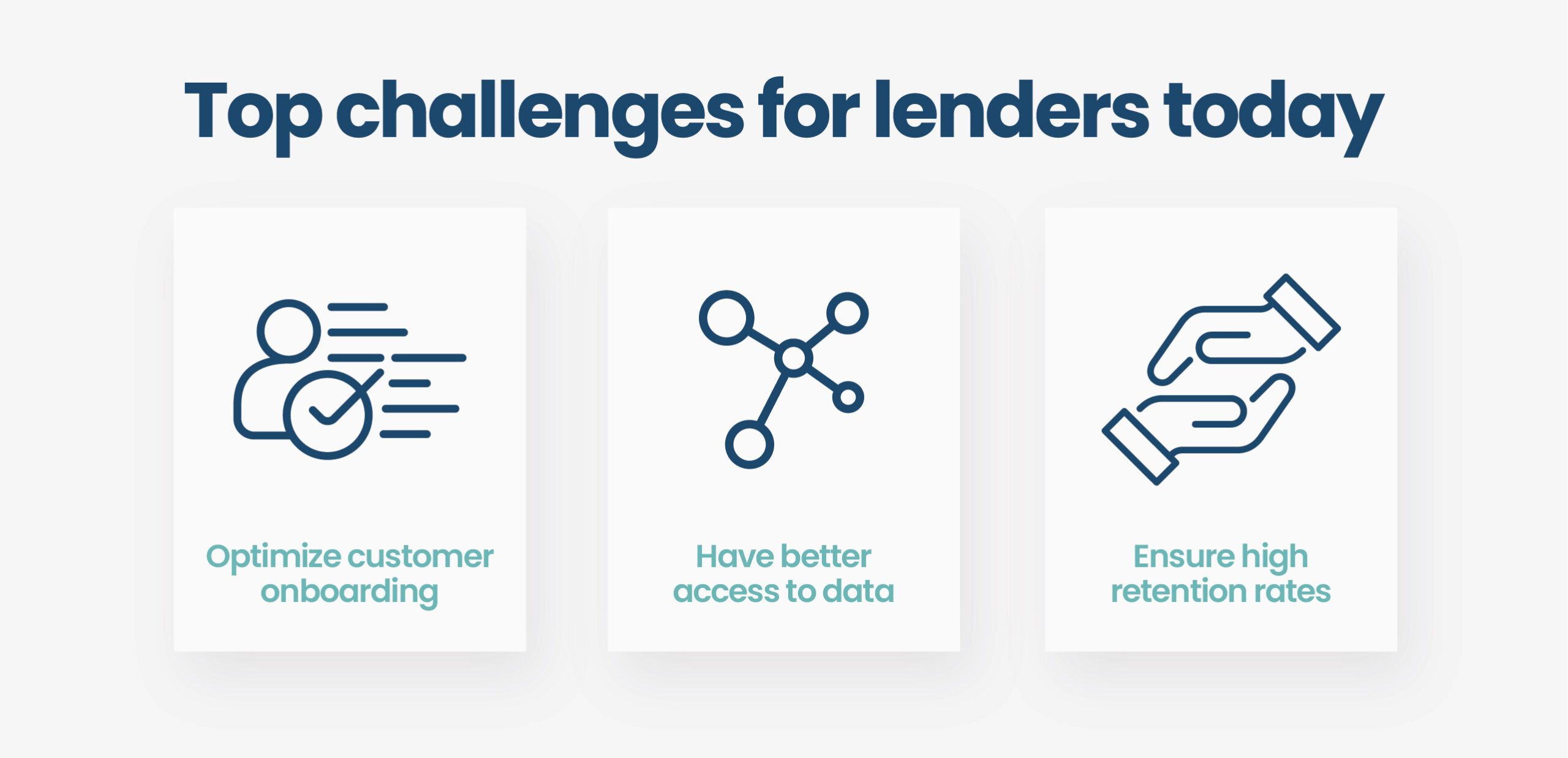 The opportunities & growth drivers for the lending industry of tomorrow
Despite the challenges that regulatory change can bring, Mr. Ermakov notes that increased regulation is a major growth driver for the industry. 
A key factor that makes regulation a necessity is the need for greater standardization that can provide lenders with a well-defined set of rules governing digital lending. For example, current Know Your Customer (KYC) processes are tedious and cumbersome for the customer. With improved regulation of KYC processes, however, users could potentially tokenize their KYC data and share it with Fintechs and traditional banks alike.
This not only improves the customer experience but can drastically decrease the time spent in the onboarding process and decision-making on the business side.
Another example is the strong hope that new regulations like PSD3 may actually help achieve what PSD2 had hoped to; make Open Banking work as intended.
As it stands now, many lenders — especially in the Fintech space — are left to self-regulate, placing heavy emphasis on responsible lending. This only further drives the need for improved data and more data sources, as lenders need complete and dynamic customer profiles to make truly responsible lending decisions.
Other exceptional opportunities for lenders include buy now pay later (BNPL) and neobanking. BNPL brings lenders an exciting new way to acquire new customers, and neobanking and super apps help lenders improve retention, offer services outside of lending, and keep customers more engaged.
Why is user experience so important nowadays?
The need to become embedded in customers' lives is more apparent than ever.
The user experience helps drive better business in two ways. The first is by helping convert customers. UX does this by making sure people who start the onboarding process don't drop off due to it being too slow, confusing, or unclear. The second layer is that it helps improve retention. The customer acquisition cost is high in the lending industry, so it's vital that lenders also get high returns to maintain their profitability and margins. High UX boosts retention, which goes a long way to increasing customer lifetime value. 
Lenders must adapt to the changing expectations of customers, as well as develop new or improved strategies for simplifying the customer experience. Leveraging embedded finance is one way lenders can improve the user experience.
According to a 2022 McKinsey & Company report, financial service distributors who own the end-customer relationships benefit the most from embedded finance. In the lending industry specifically, embedded finance represented around 30% of the total revenues.
On the topic of deepening customer relationships across lending and other products, Mr. Ermakov states:
" — to make all this happen, you need to provide the customer not only the products that are making your revenue and are profitable, but which are interesting and useful. And which are impacting the overall financial health of the customers when they are interacting with finance."
This has resulted in a new golden standard for the lending industry — offering customers tailored products that meet their day-to-day needs and are easy to understand.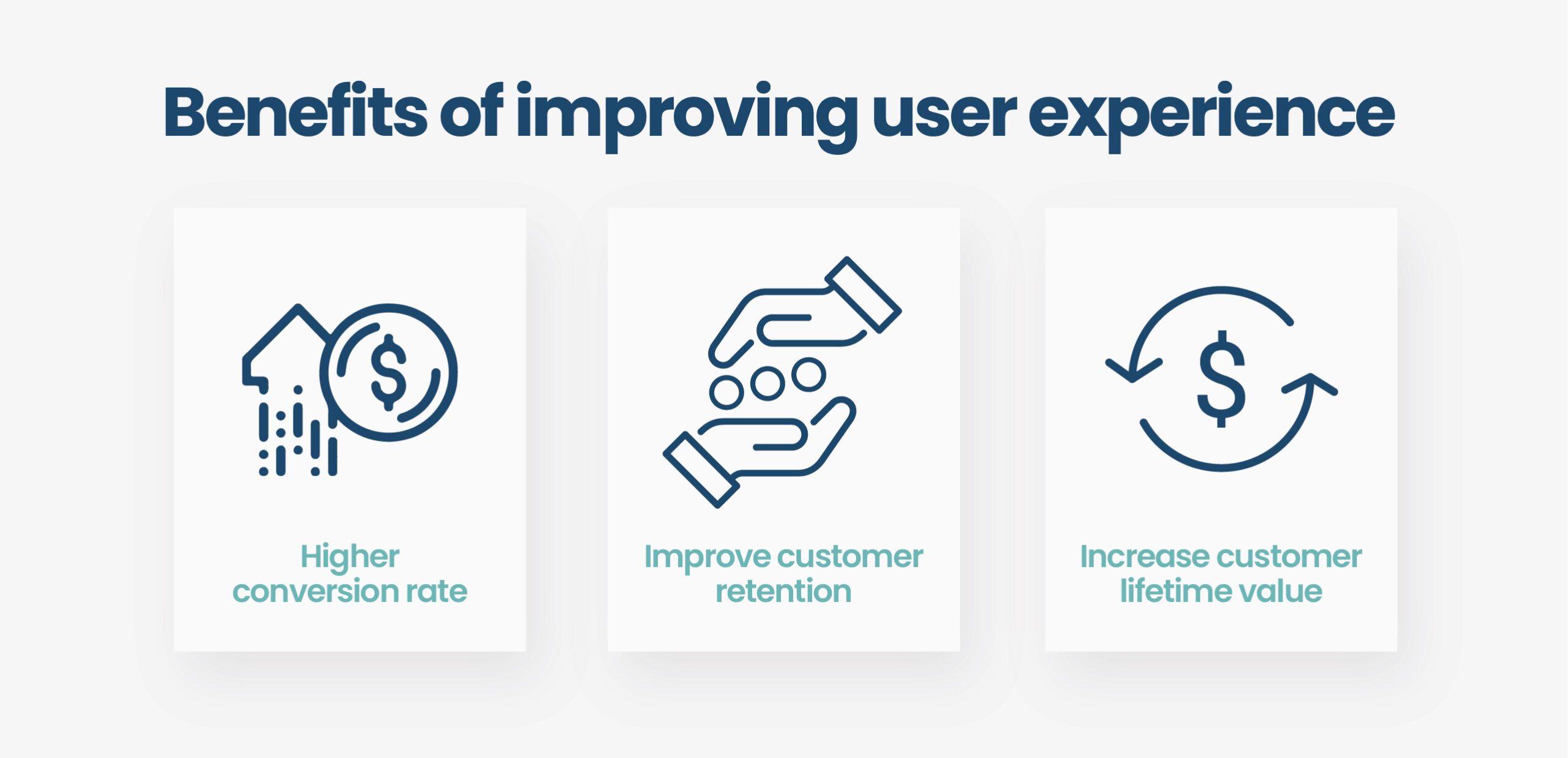 The role of financial education in the future of the lending industry
Financial education is no longer an optional resource to offer customers in an effort to boost overall value. Now, it is coming to play a vital and foundational role in lenders' ability to develop long-term customer relationships.
Providing financial education is a key strategy that benefits both customers and lenders in the long term. By bringing financial education to your customers, you enable them to make better decisions, which often leads to fewer defaults and more money to invest. 
As Mr. Ermakov highlights in the webinar, customers that know why they are taking money and how they plan to spend it normally show much better financial performance and significantly lower delinquency.
Mr. Ermakov further states that:
"In terms of financial education, I think Fintechs and banks are the first who are interested in that. As a matter of fact, financial education is reducing the risks of working with the customers because they can make wise decisions in terms of the products they are consuming."
So how do you deliver financial education? For starters, posting regular content helps. Another solution is to develop additional products beyond those that deliver financial lending. For example, PFM apps and personalized solutions that adapt to someone's solvency and personal financial circumstances are great ways to build customer loyalty by improving their understanding of their finances. 
👉 Read more: Personal financial management tools: The complete guide
What role will neobanking play in the future of the lending industry?
Neobanking is already becoming a major player in the lending industry and its presence is likely to continue expanding within the coming years. This is due to neobanking's exceptional ability to build improved customer loyalty. With neobanking, lenders are able to bring products to market much faster, helping them react to the needs of their market and making it easier to attract customers who may be interested in borrowing money.
Ultimately, neobanks are a fundamental enabler for embedded finance which, according to Mr. Ermakov, has been named by financial analysts as "one of the biggest markets for the next ten years." But the main benefit neobanks bring to lenders is allowing them to offer more products and services outside of the lending industry. This helps with UX, boosting engagement, loyalty, and retention, and ultimately, helps lenders collect more data and make better decisions.

Final thoughts: Customer-centricity is the future of lending
The future of lending is bright, but it is not without its challenges.
Fintechs, neobanks, and other alternatives to traditional banking institutions are revolutionizing how digital lending works. A key component of this is focusing more on customer centricity, with a specific emphasis on financial education and embedding financial activities and services into a customer's day-to-day life.
As Mr. Ermakov states, regulatory improvements are likely to play a massive role in the lending industry of the future, particularly regarding the integration and implementation of Open Banking processes. Yet, don't just wait for regulations to take shape. Use the period to take advantage of BNPL and neobanking to boost UX, acquire new customers, improve conversion rates, and increase retention. 
In the end, for lenders looking to fortify themselves to take upcoming challenges head-on, the best first step is to re-focus on customers and determine how to foster deeper and longer-lasting relationships.